A Night with VF Champions Against Human Trafficking
Manila House Event with Voice of the Free
During the pandemic, VF almost closed down due to the restrictions. But heartbreaking stories, such as children as young as two or three years old being sold online and then exploited physically and sexually, strengthened our resolve in VF to press on.
On March 14, VF gathered the most dedicated supporters at the Manila House in Bonifacio Global City to recognize their unwavering support throughout the pandemic. Ford Models and Freedom for All Foundation's Founder, Ms. Katie Ford, advocate Ms. Gemith Gemparo, and VF Founder, Ms. Cecilia Oebanda-Pacis organized this yearly event.

"At the heart of our partnership is the Center of Hope (COH), a sanctuary and rehabilitation center for survivors of trafficking and abuse. We provide comprehensive care, including counseling, legal services, educational and livelihood training, and creative outlets like art and music therapy. COH is more than just a shelter—it's a safe haven for the survivors to rebuild their lives," says VF Executive Director Ms. Sherryl Loseño.
Jenny, a brave survivor trafficked at 11 and rescued at 15, testified about her transformation from a victim to an iFIGHT advocate. "With the support at VF, I can graduate high school this year," she said, demonstrating her resilience and dedication.
Cecilia poignantly shared, "It's a journey together… It may take some time to recover. But it's just heart to heart, spirit to spirit, love to love because that's what they need, and from there, they will be able to dream again. They're able to have hope again. And that's where the empowering starts."
"With the love and support of many like Katie Ford, who has been there for us for so many years, Gemith, Katy Paradies and Family, Christian, and Stephanie Gonzalez and ICTSI Family, we were able to make a difference in the lives of the victims. We've provided an opportunity for them to dream again, rebuild their lives, and for the kids to enjoy their stolen childhood. We are now able to make them smile," Sherryl acknowledged.
This event underscored our collective commitment to the fight against human trafficking and emphasized our crucial role. The more we share knowledge, raise awareness, and mobilize support, the closer we get to a world where every child is safe, accessible, and empowered. We invite you to stand with us in this mission as we continue to champion hope and transformation.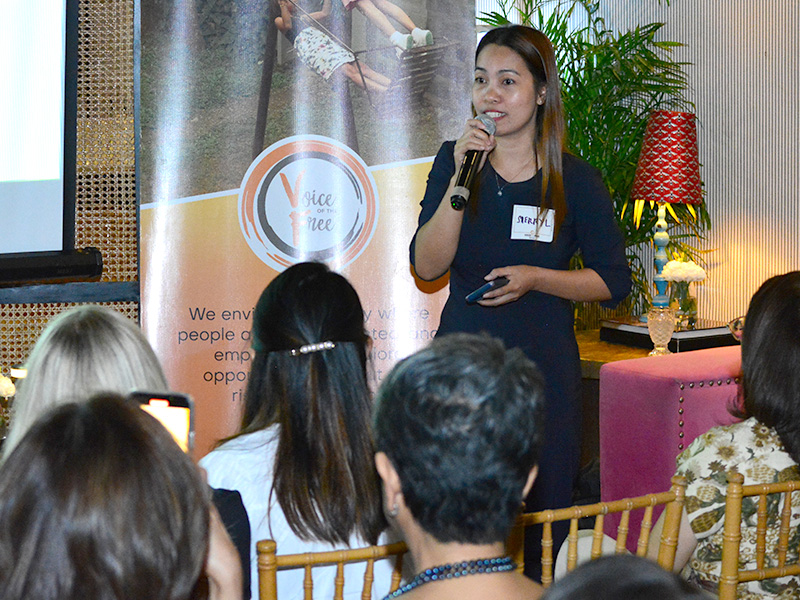 Grab a copy of Freedom Digest
You may download a PDF copy of the first edition of Freedom Digest; our redefined newsletter. Just click the button below.